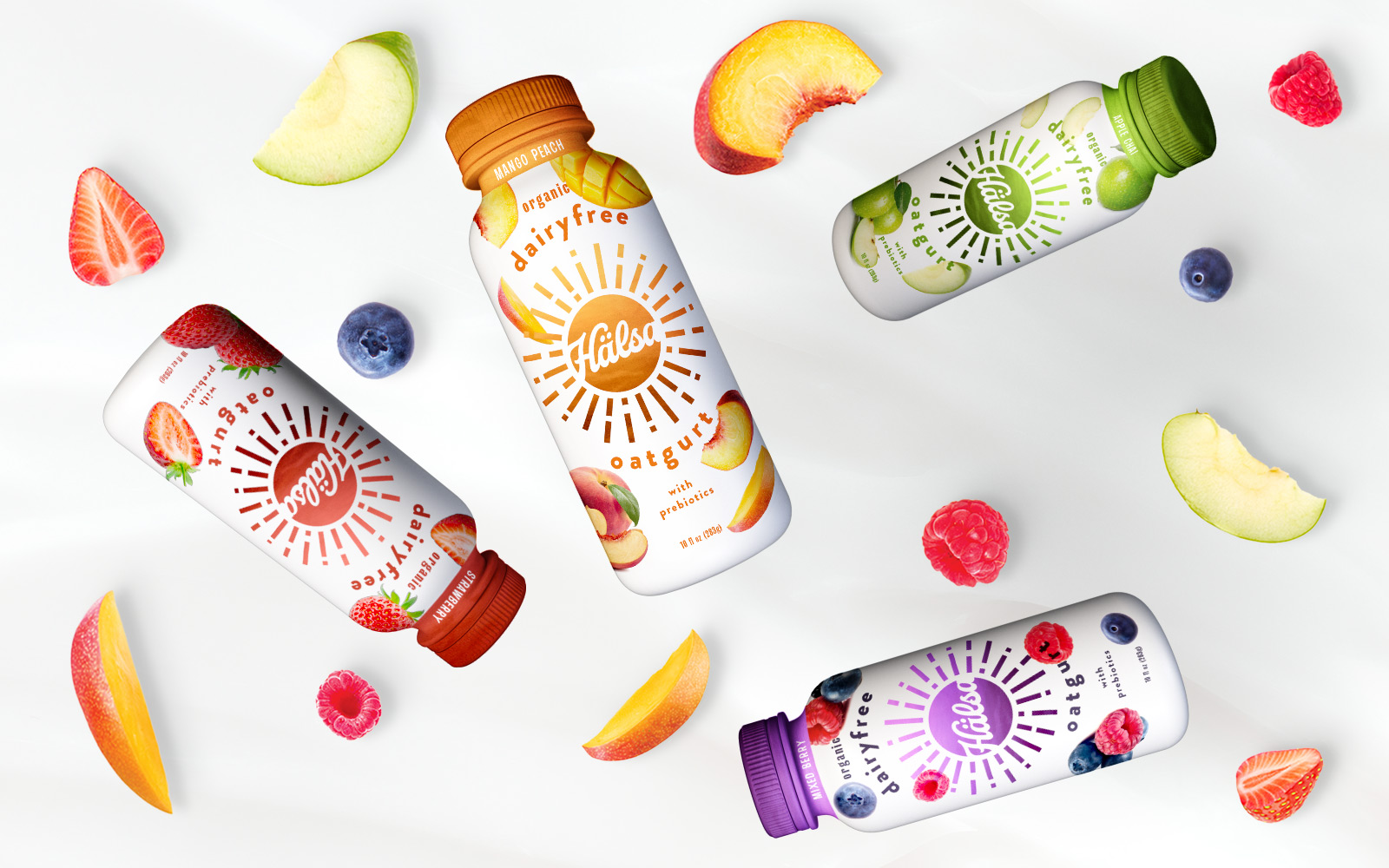 Branding and Packaging for Hälsa Oatgurt™. A plant-based, dairy-free yogurt made with organic Scandinavian whole grain oats, live cultures, prebiotics with organic berries and fruits. Hälsa, which is Swedish for health, is the maker of America's first Oatgurt. The product is completely free and clean of all chemicals.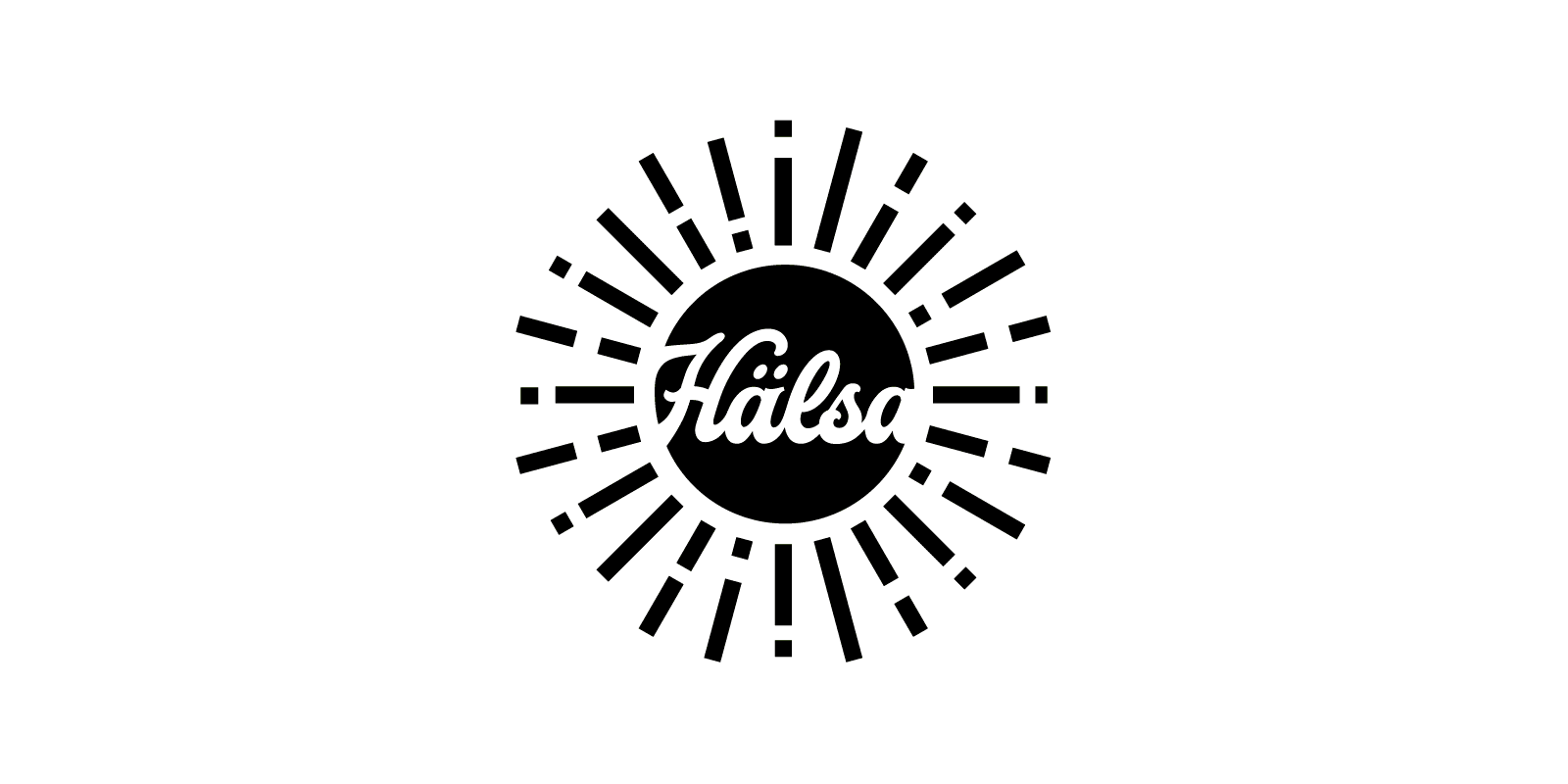 We kept this in mind while creating the branding. The design is visually bright and playful. The logo is a radiating sun—a symbol of the outdoors. Colored caps provide flavor cues on each bottle, where watercolor, hand-drawn illustrations, and typography reinforce the playful nature of Hälsa.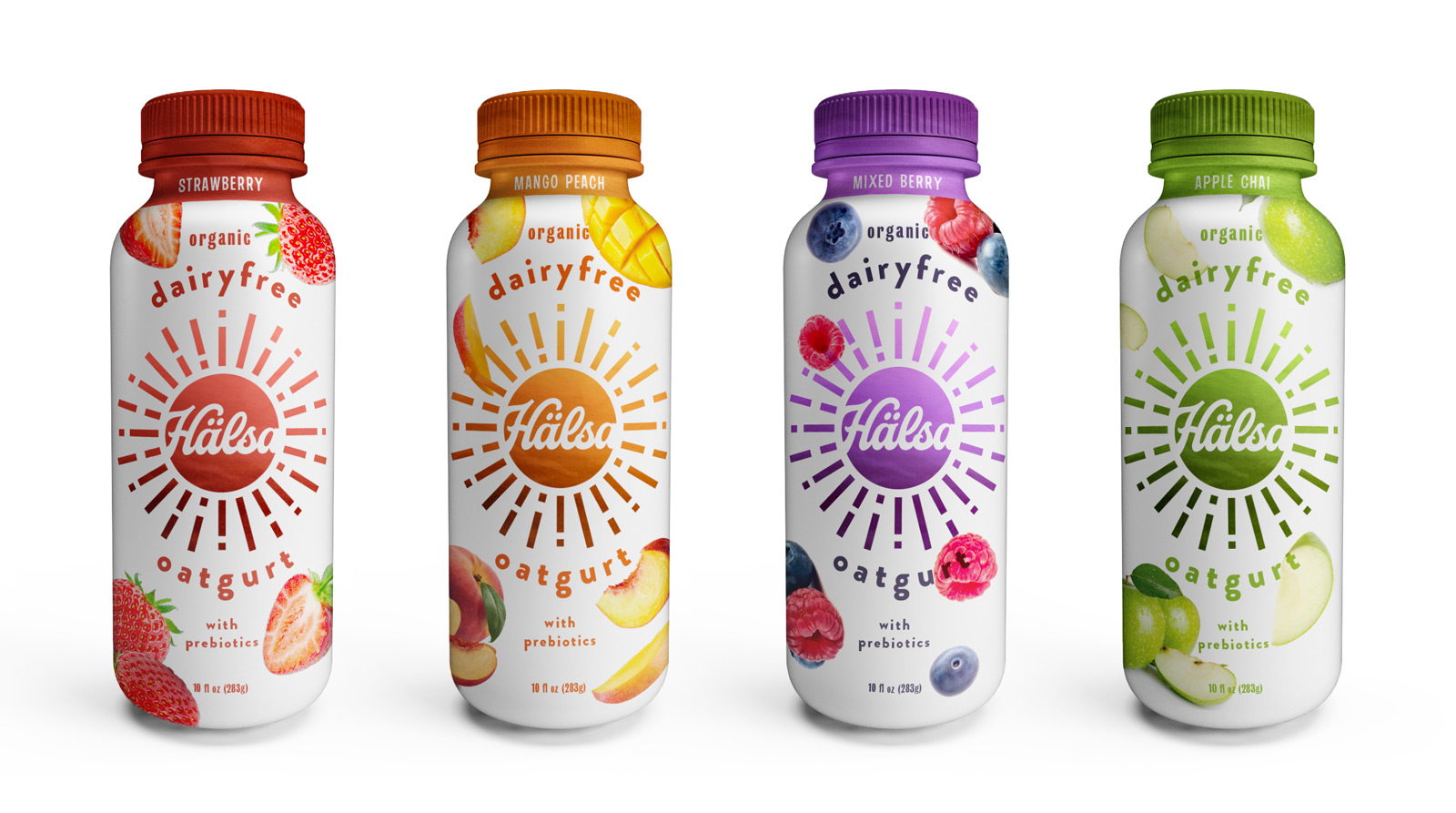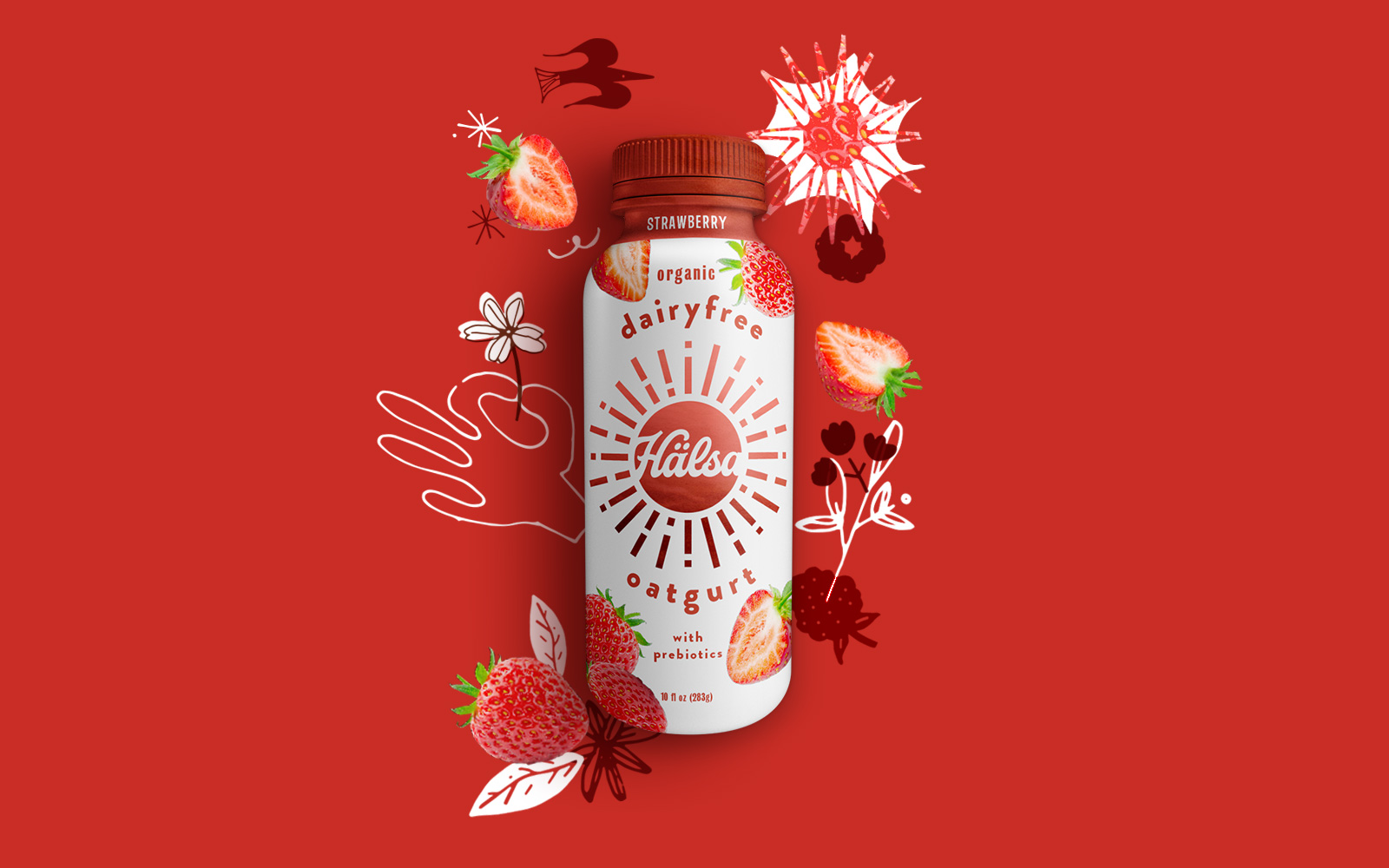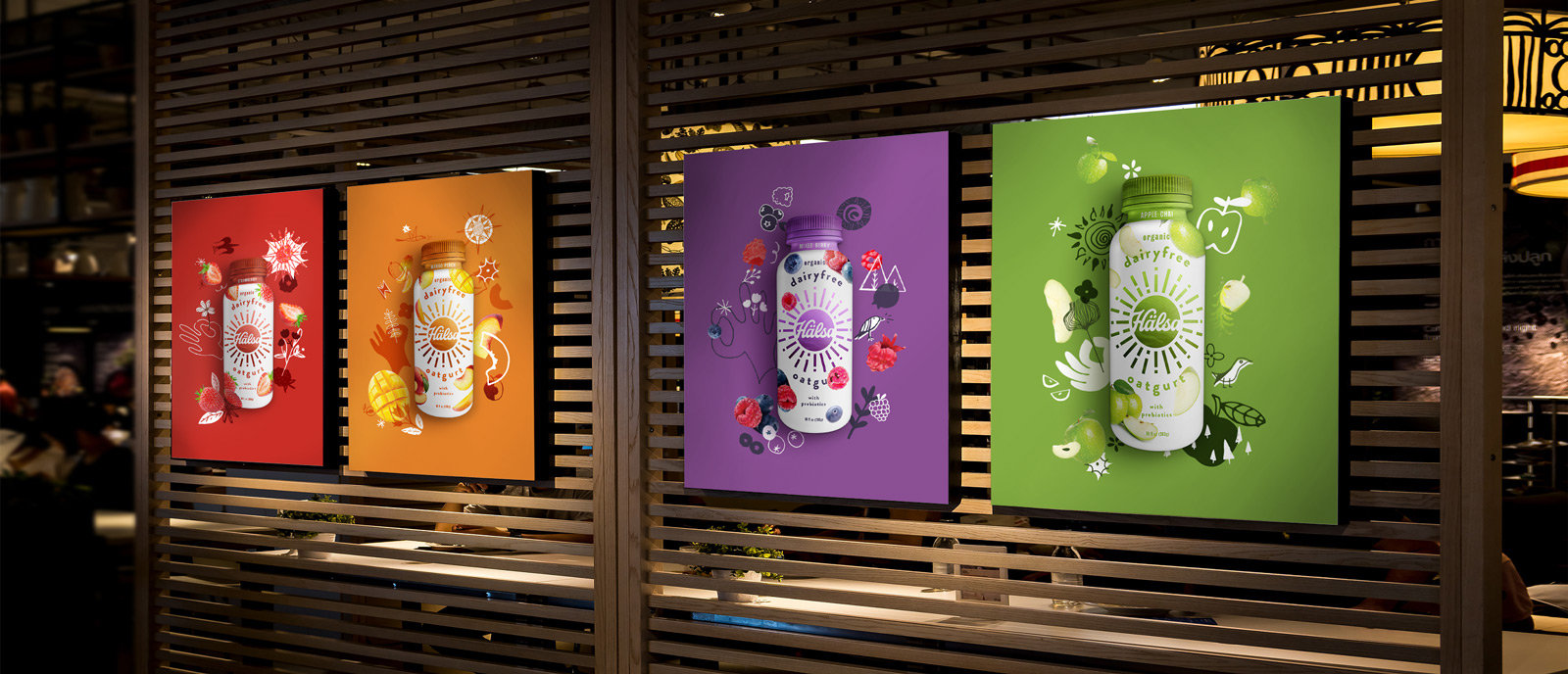 Lifestyle photography of children playing outside, running around, and foraging for a healthy snack ties back into the flavors—fruits and berries—that are great sources of antioxidants found in Hälsa's oatgurt.