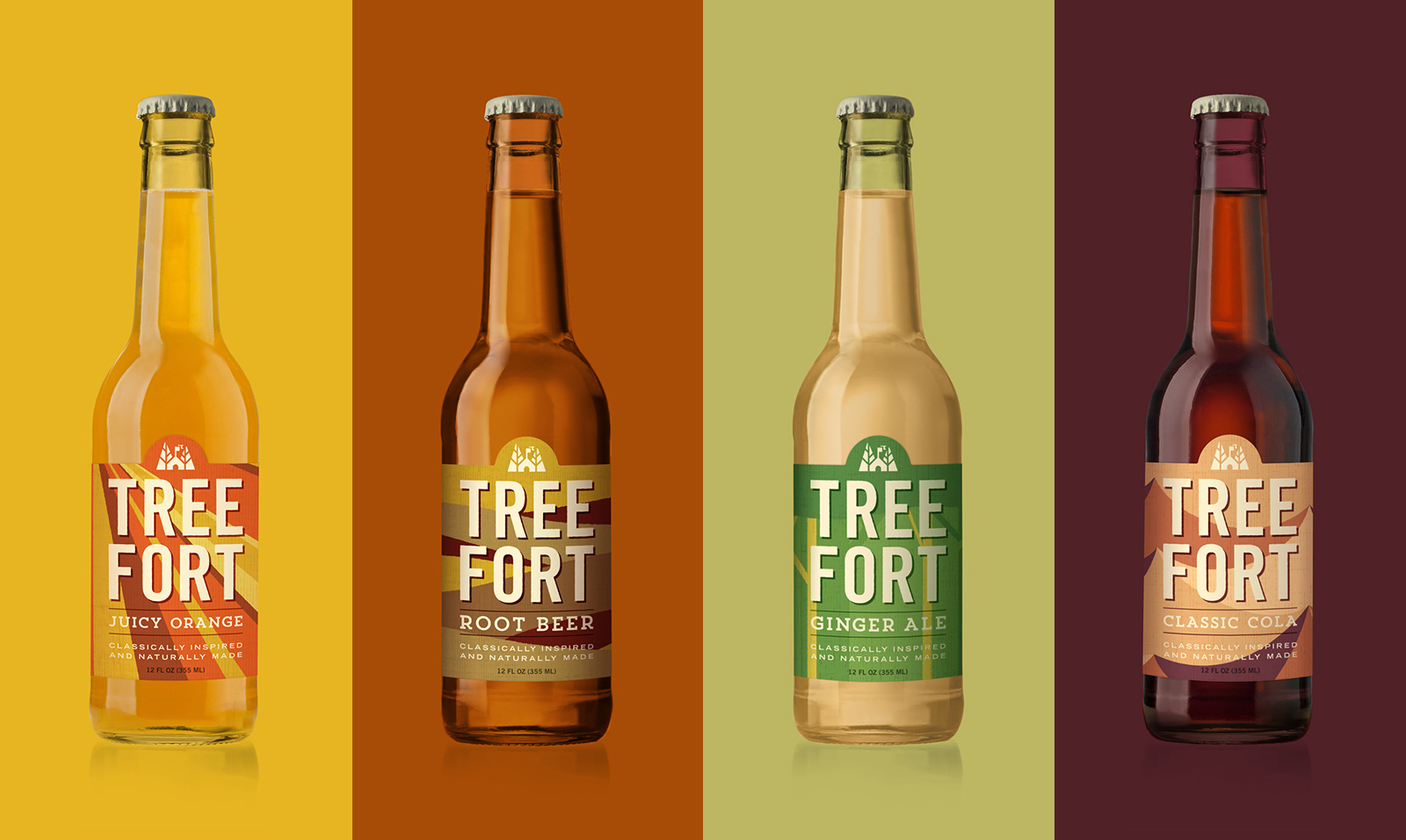 Tree Fort is a Minneapolis-based craft soda company creating a fresh twist on classic soda flavors. Each hand-crafted flavor incorporates a playful blend of fresh botanicals. The result is an all-natural, classic soda for all ages.
The logo mark and brand elements play off youthful and nostalgic memories of childhood, playing outdoors, building tree forts, and mixing homemade concoctions with pretend ingredients.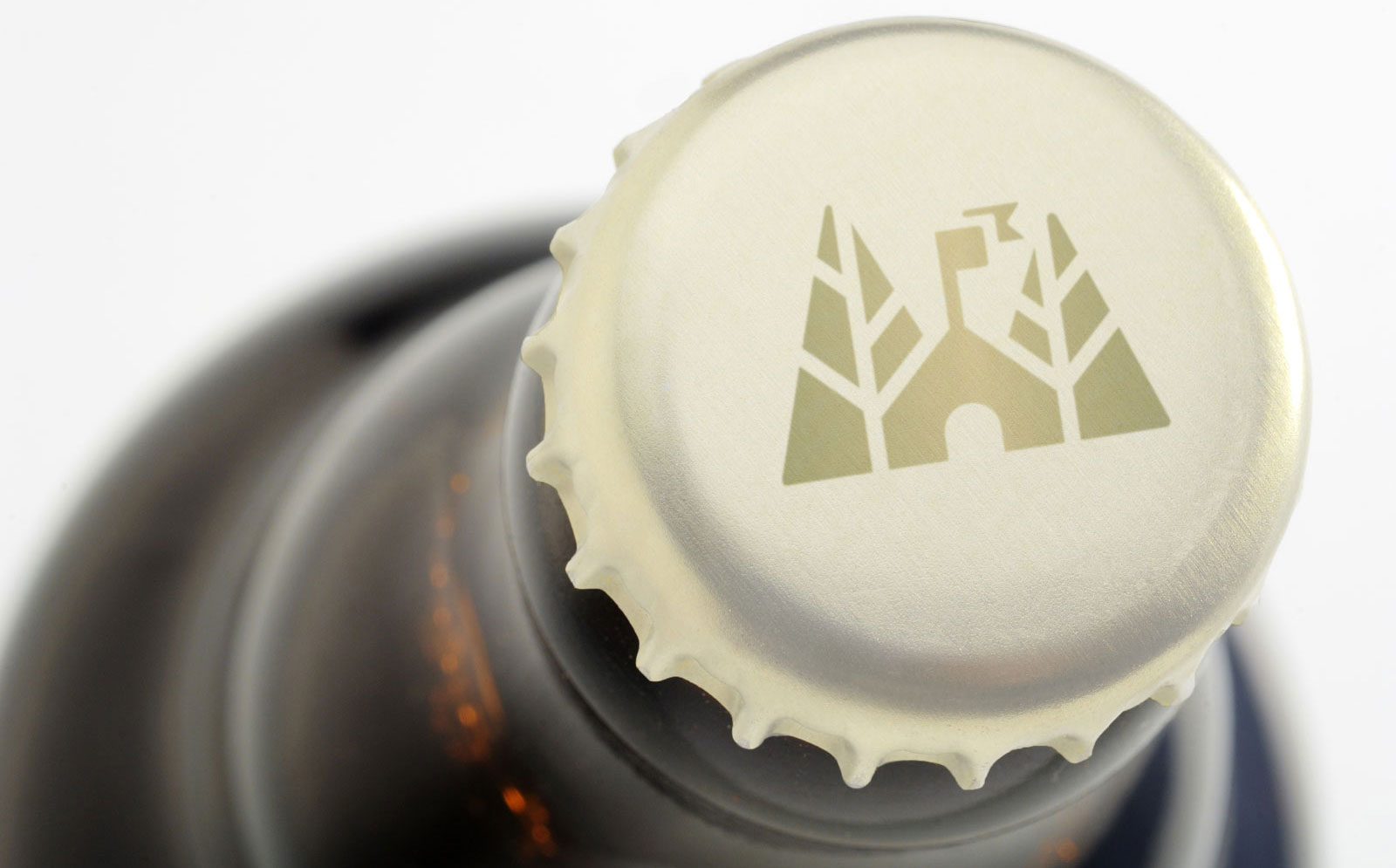 To further the nostalgic narrative of the brand, we created flavor-inspired illustrations that seek to bring the consumer back to the secret happy places of childhood.
ROOT BEER: 
Rolling fields and meadows of the midwest suggest a frothing brew of fresh ingredients. Earthy and golden tones flow together in a unique blend of sarsaparilla, cinnamon, honey, and marigold.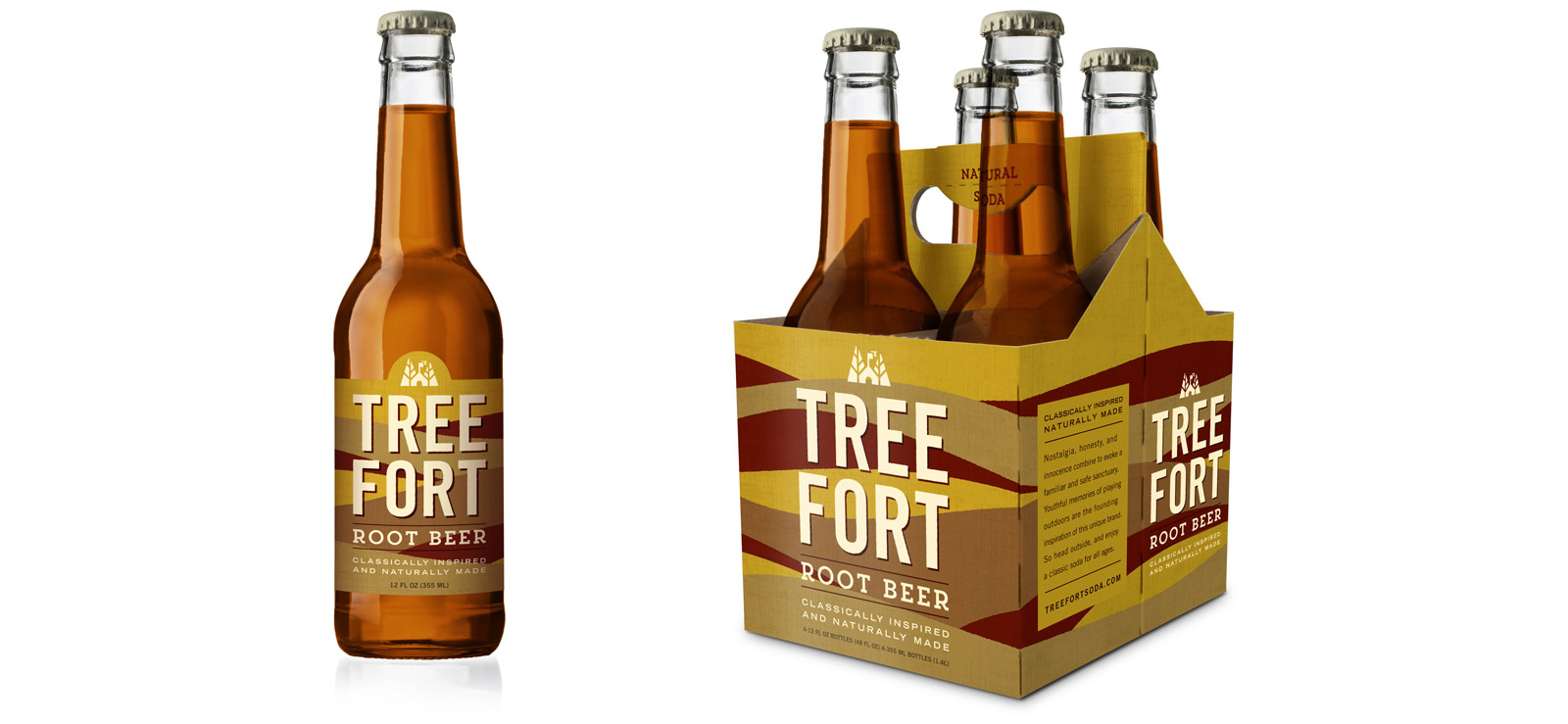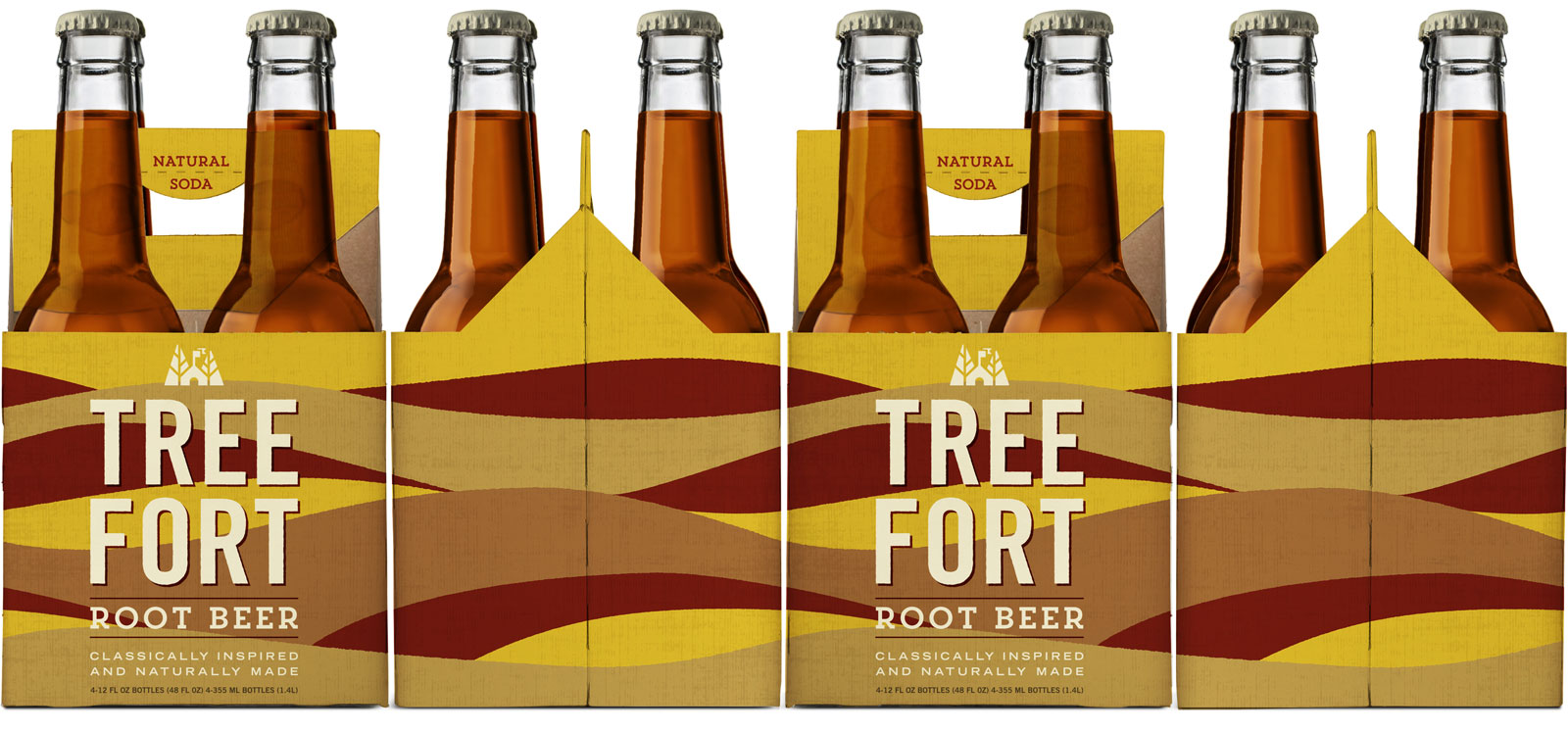 GINGER ALE:
A lush forest sanctuary in a bottle. Bright notes of lemongrass blend with spicy ginger root and fresh ginger leaf. Escape your troubles and find your happy place!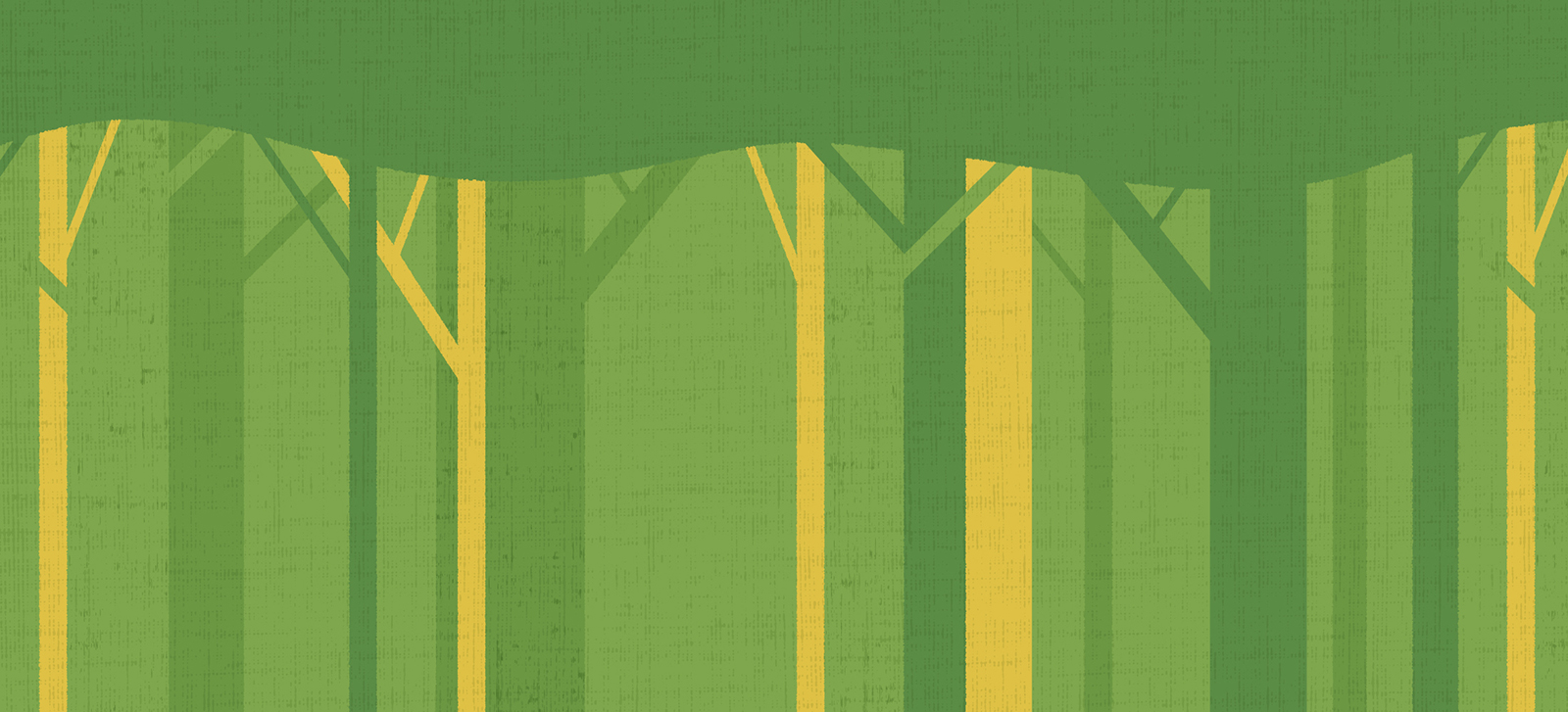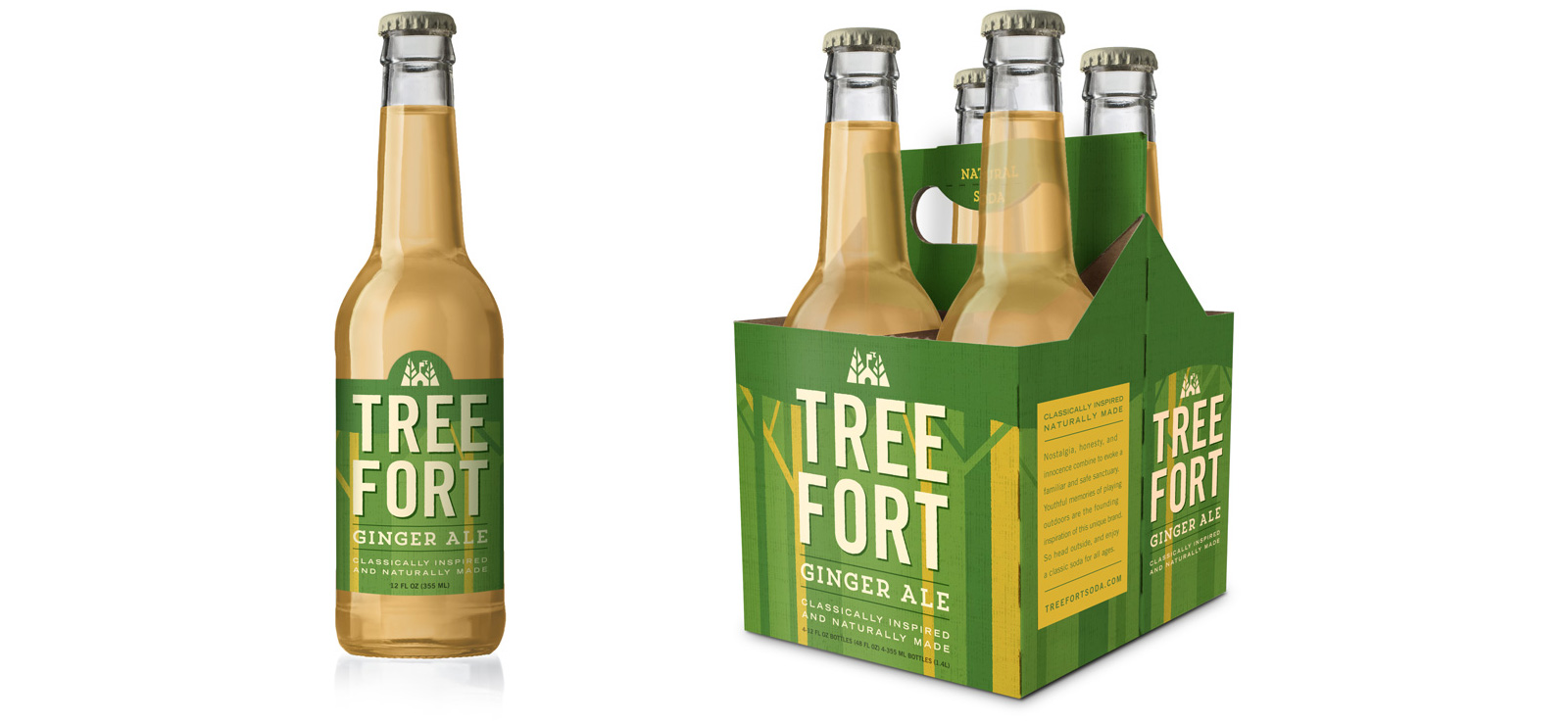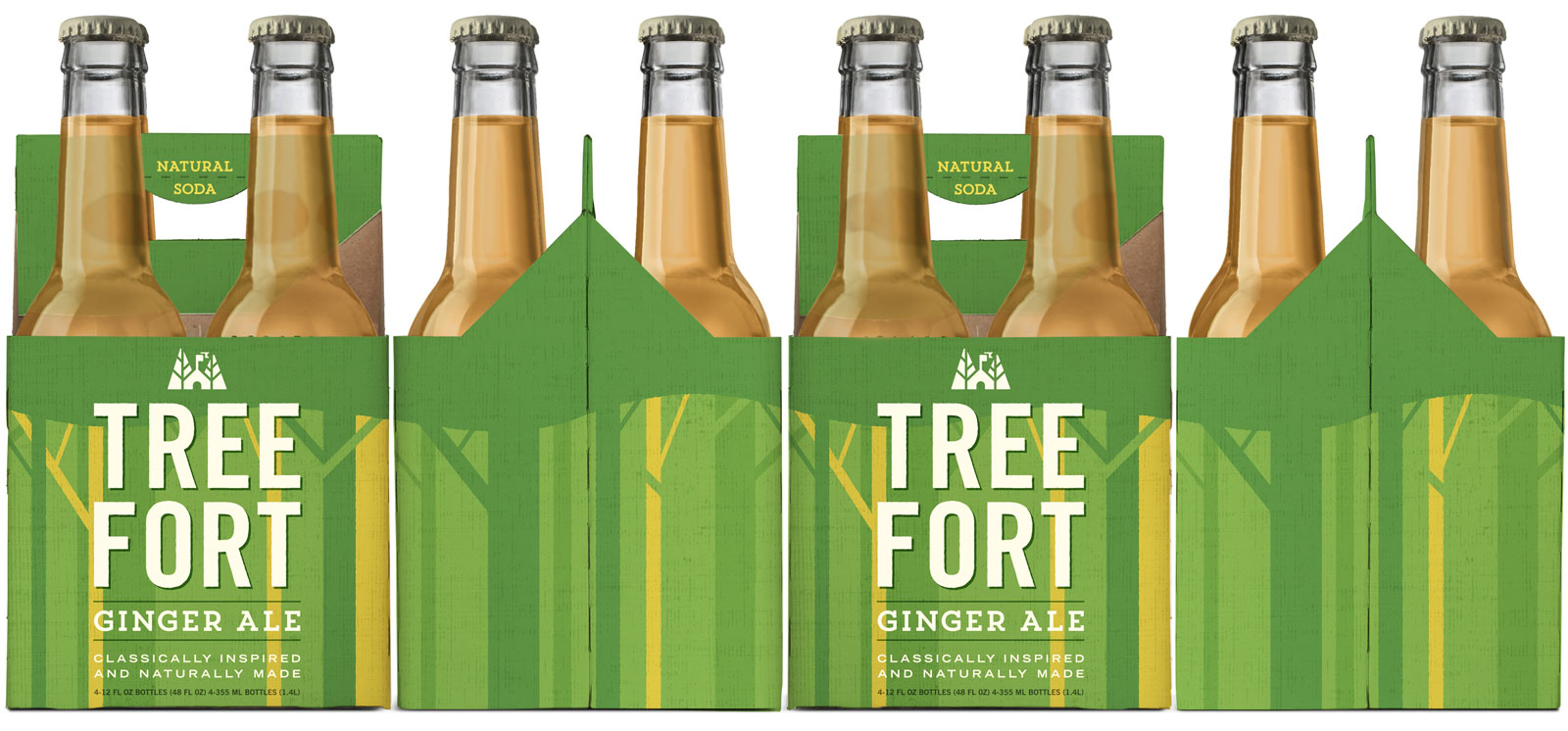 JUICY ORANGE:
Luscious and bursting with complex fruity flavor, this is orange soda as you've never tasted it. You'll think you're taking a sip of sunshine on a warm, late-summer afternoon.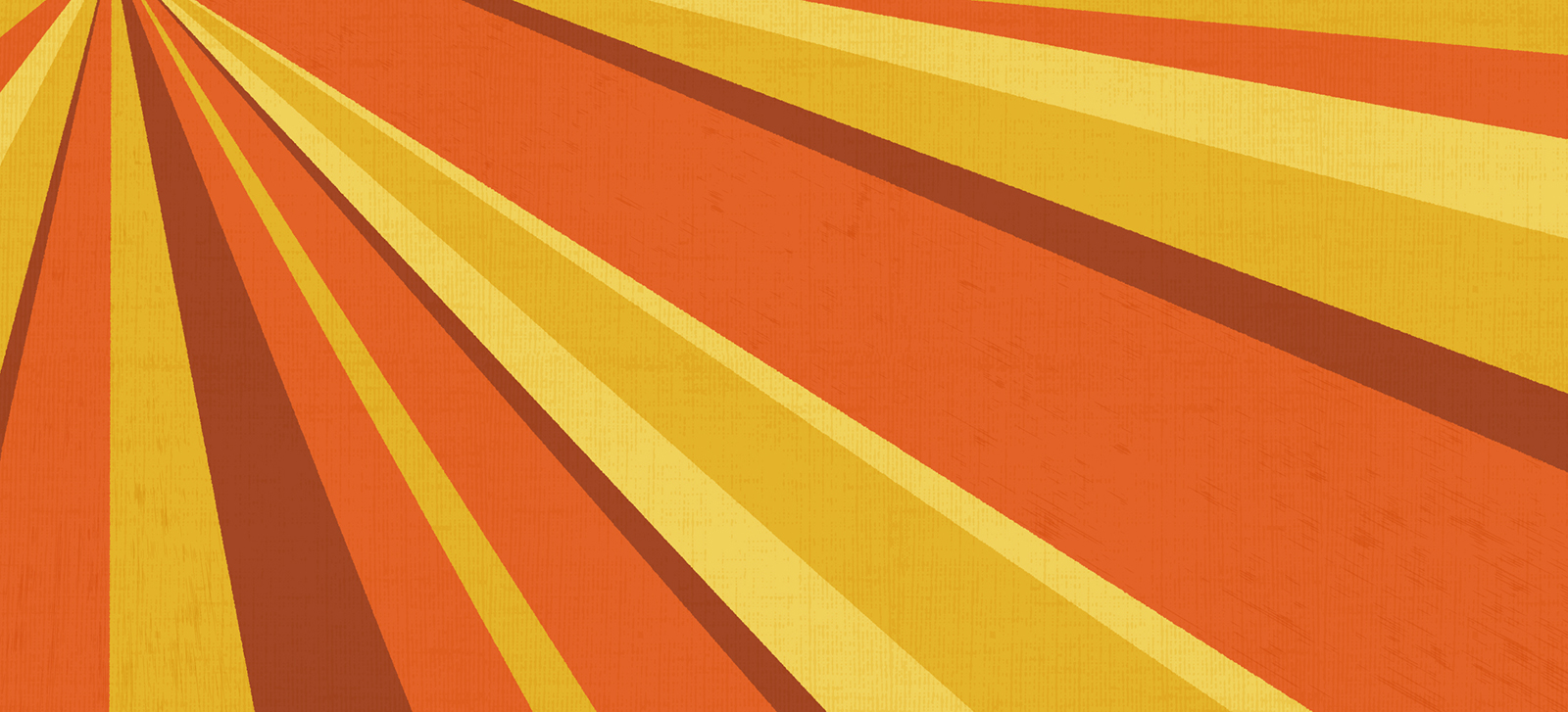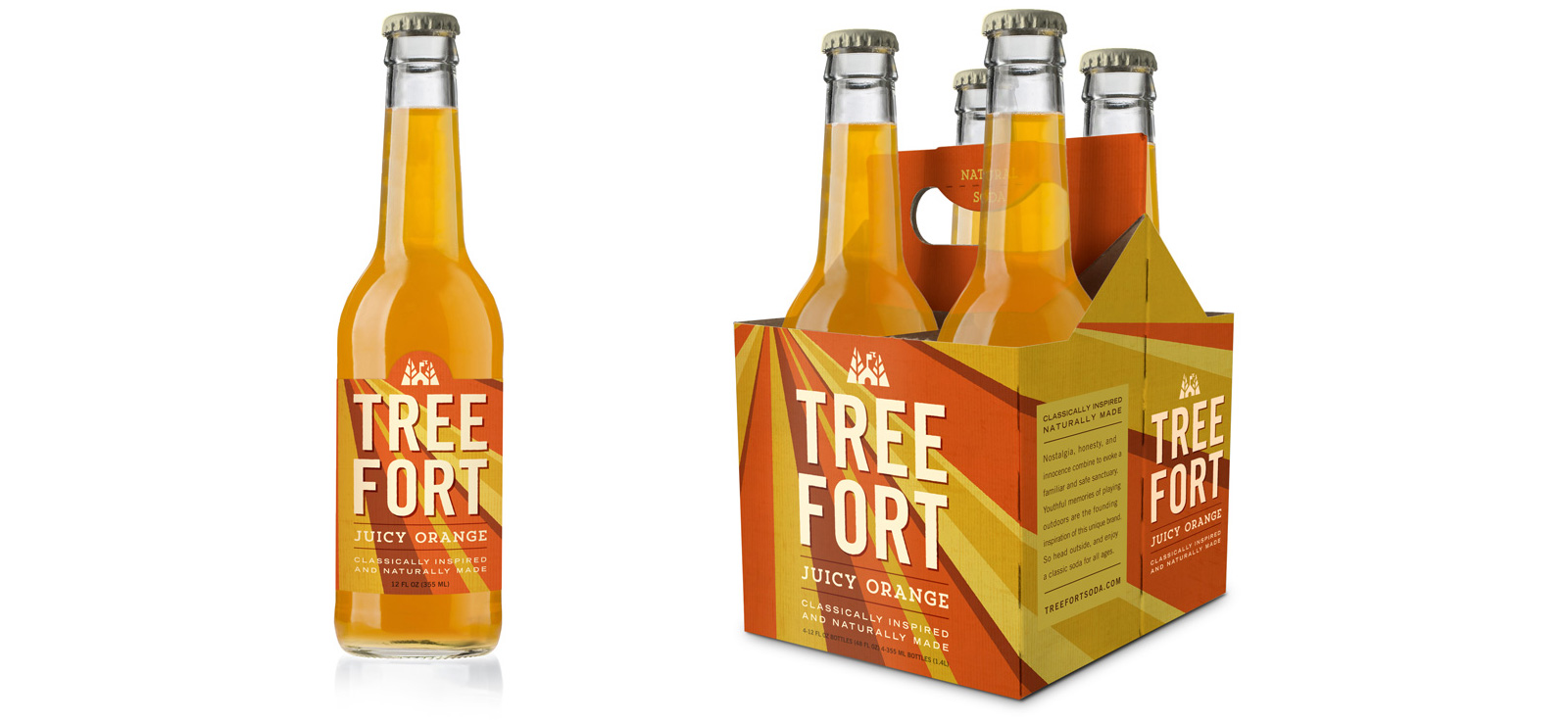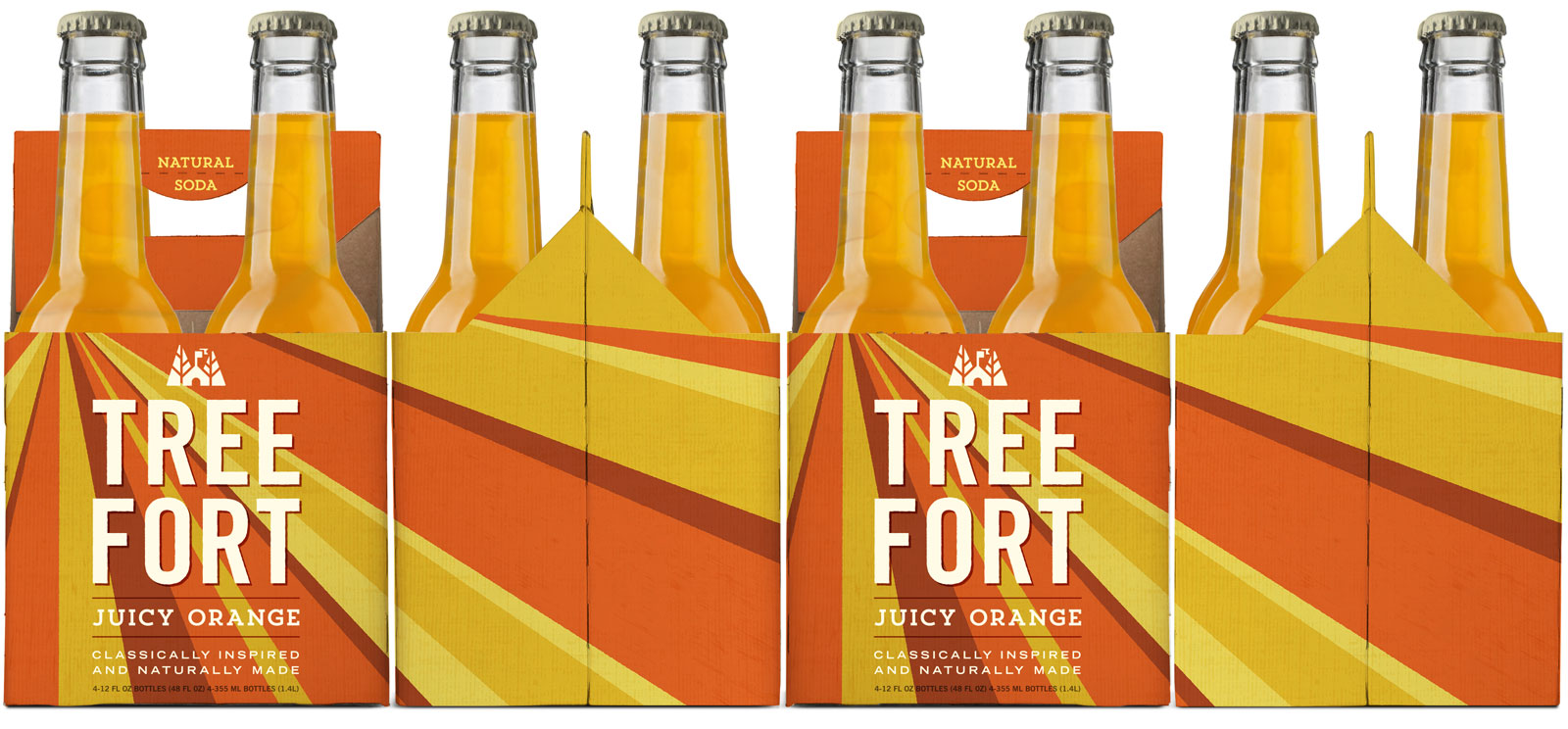 CLASSIC COLA:
Waves of rich purple and creamy tones imply a deep flavor experience. This is a true classic soda, enhanced by a sweet melange of caramel, burnt sugar, and elderberry.