A refreshing rebrand of a classic Thymes Fragrance, Frasier Fir.
Frasier Fir is the quintessential fragrance that sparks traditions and conjures joyous memories. Our challenge was to evolve and reinvent the Frasier Fir brand by demonstrating that Thymes is a leader in the home fragrance holiday marketplace.
Our solution:
Push the branding forward by increasing ownability across elements to differentiate Frasier Fir in a saturated market.
Introduce innovation and novelty via packaging and new products while maintaining a strong sense of tradition.
Use the theme of "time" and "tree rings" as a nod to the evolution and growth of Thymes over the past years.
Amp up the "giftability" aspect of the products.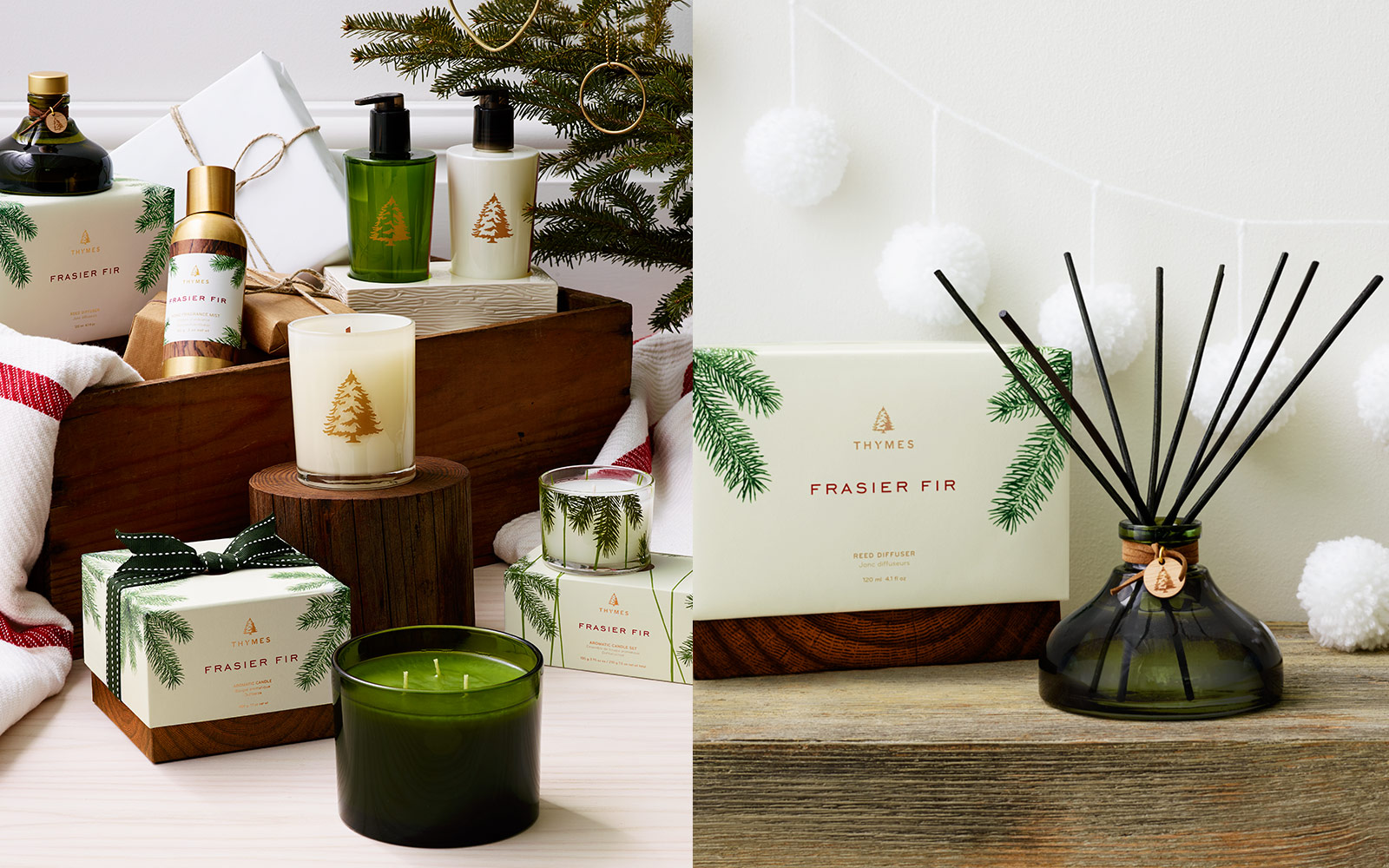 The scent of the holiday season. Refreshing the scent of crisp Siberian Fir needles, cedarwood and sandalwood. We explored new brand elements to capture the wood scented brand essence.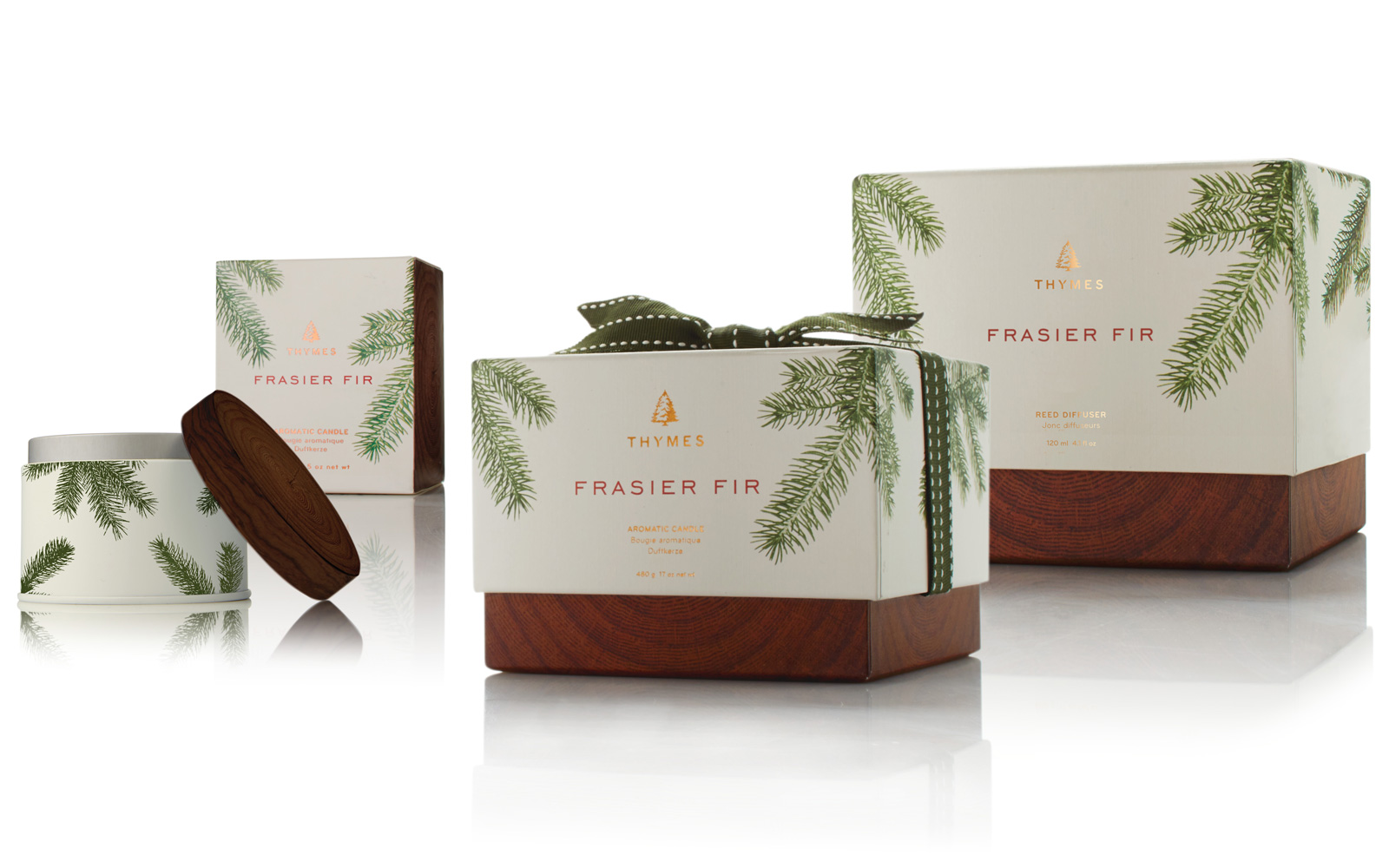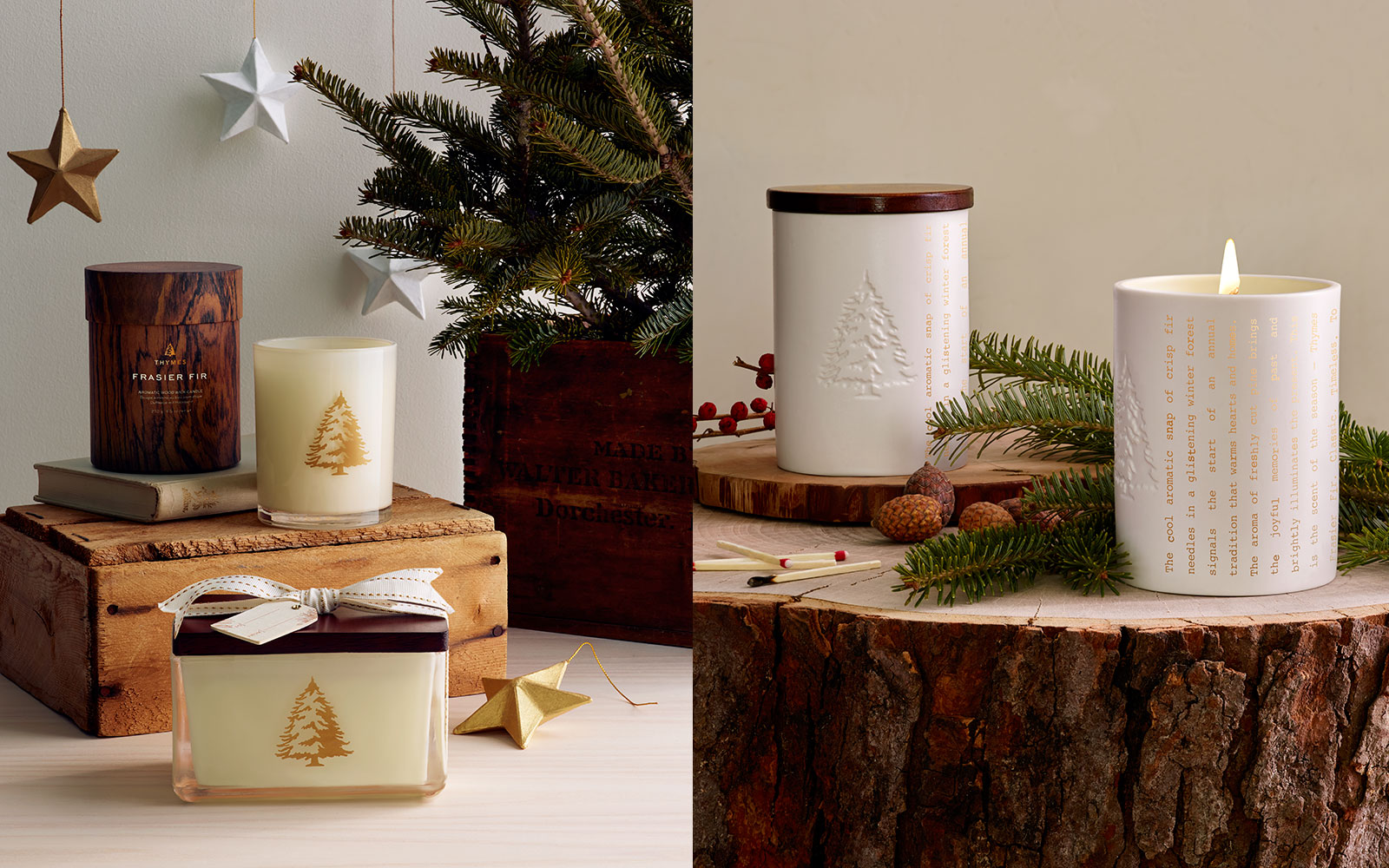 We focused our design thinking by bringing out wood grain and material elements within the vessels and packaging. A time-honored classic provides new ways to celebrate this season.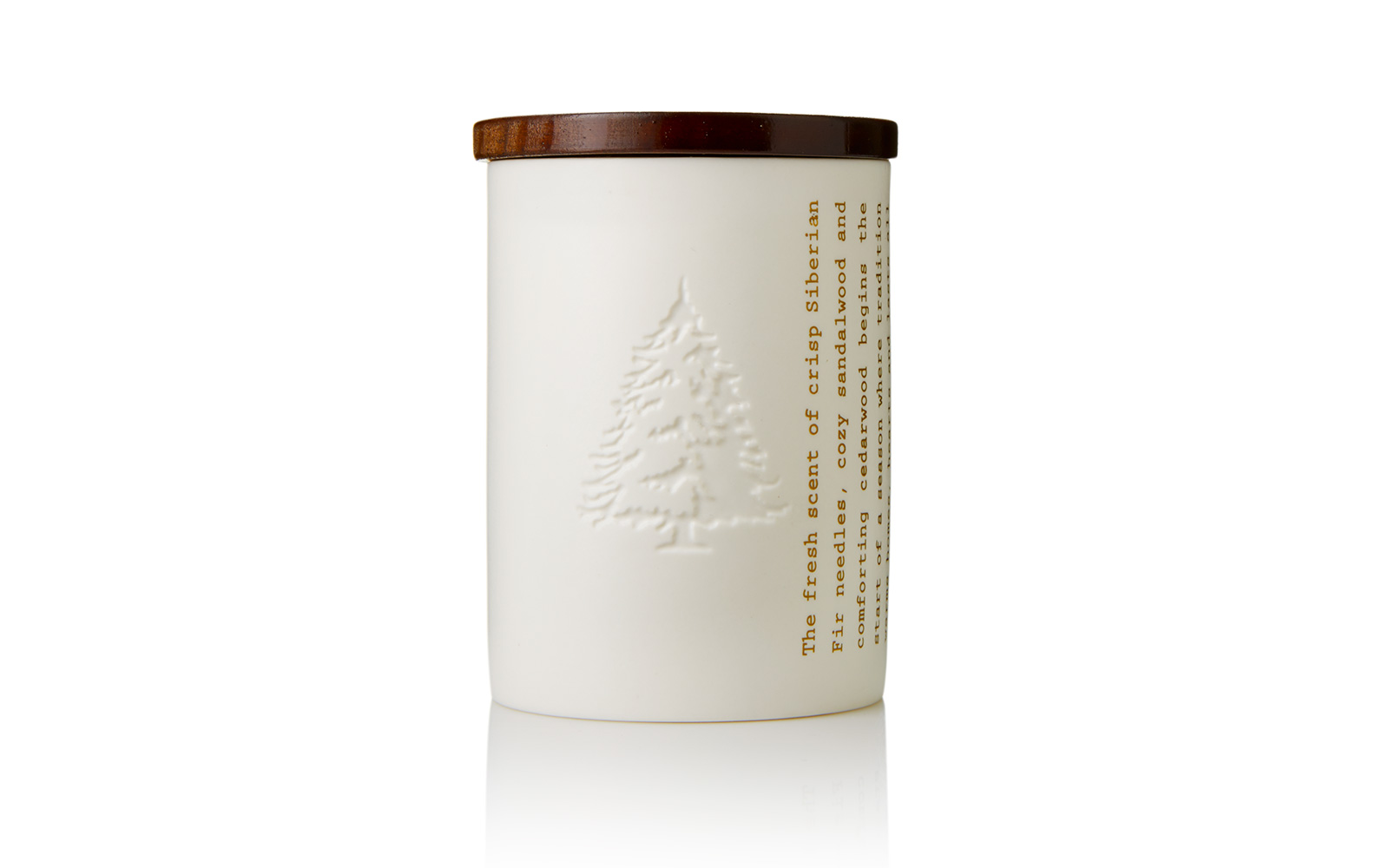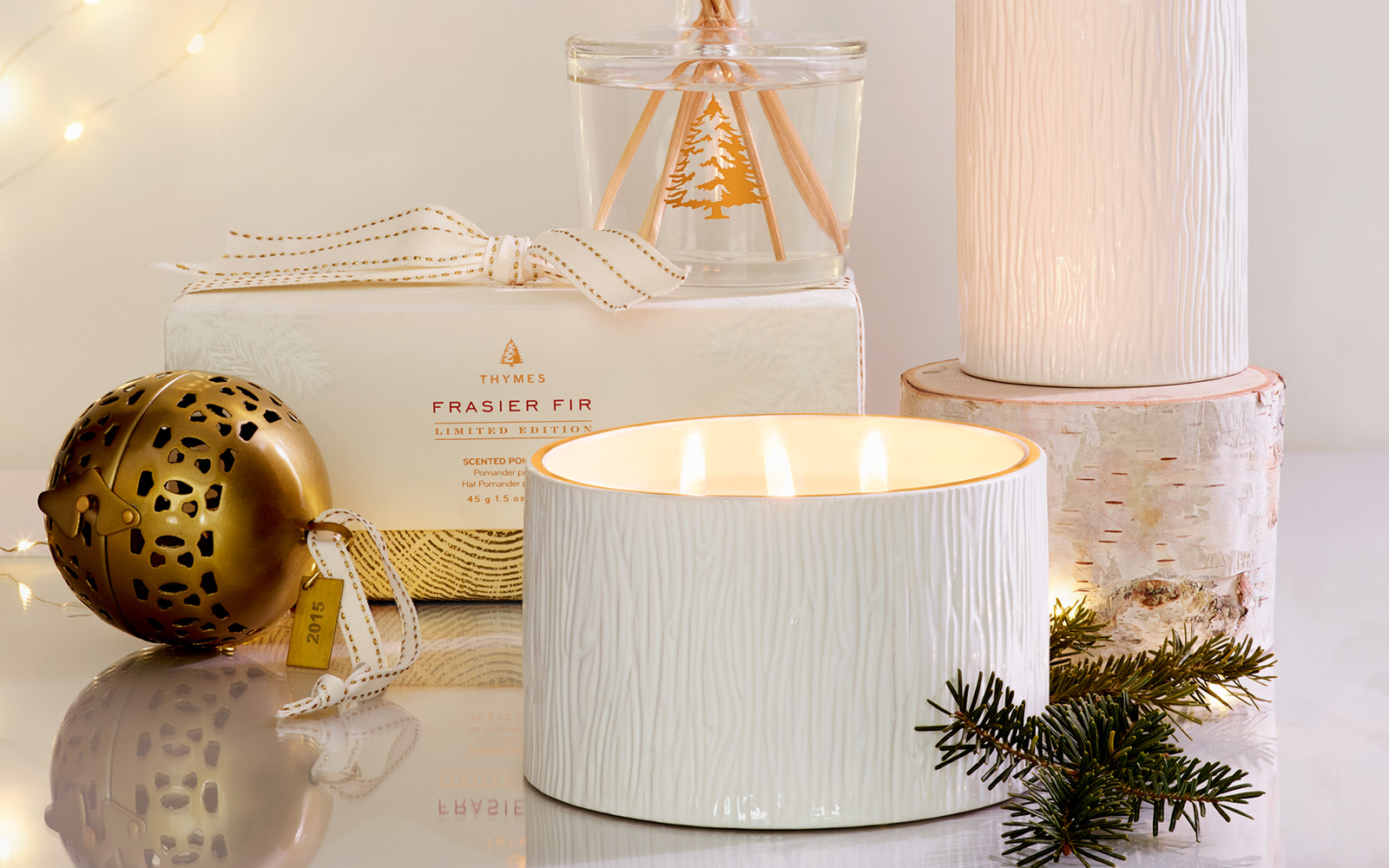 We elevated the design elements from the core brand by incorporating 24-karat gold metallic accents, modern silhouettes and subtle references of the Frasier Fir brand. An elegant design reinvention for the Frasier Fir brand.